Woman charged with stealing money from Lyme-Old Lyme union account
Old Lyme — A Branford woman is facing charges after she allegedly stole almost $8,000 from the Region 18 noncertified employees union over a period of about six months.
Veronica M. Wilson, 63, is the accused.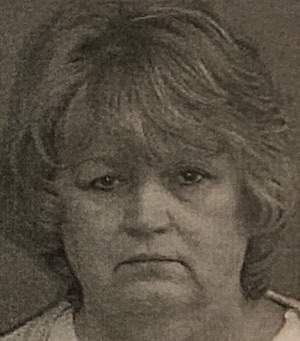 According to an arrest warrant affidavit, Wilson was the treasurer of the Region 18 American Federation of Teachers at the time of the incidents. Region 18 covers the towns of Lyme and Old Lyme.
Wilson came to police's attention when the union's president and vice president reported they believed Wilson was embezzling money from the account of the union that represents secretaries, custodians, maintenance staff and instructional assistance.
In a statement to police, Wilson said she was a 14-year employee of the Lyme-Old Lyme Middle School who became the local AFT treasurer in the fall of 2016. According to the affidavit, Wilson said she began writing checks to herself in December 2016 to help pay bills and rent. She told police she intended to pay the money back to the union and hadn't told union officials in part because she was embarrassed.
Wilson said she already had repaid $5,200 using money she borrowed from someone else and was working on repaying the rest, according to the affidavit.
In her statement, union President Regina Wohlke said she learned of the missing money when the national chapter said it had not received dues from the Region 18 chapter. She said Wilson couldn't explain why various checks in large amounts had been made out to herself.
Wohlke further stated that Wilson kept the checkbook and register in her home when they were supposed to be kept at school and also failed to get two signatures on checks as required by union bylaws, according to the affidavit.
According to the affidavit, bank statements show Wilson wrote a total of nine checks to herself — the smallest for $300, the largest for $1,700 — for a grand sum of $7,830.
Police arrested Wilson on a warrant on Oct. 17 and charged her with second-degree larceny, a Class C felony. Released on a $1,500 cash bond, she is next due in New London Superior Court on Nov. 21.
Editor's Note: This version corrects the nature of the union from which Veronica M. Wilson allegedly stole.