Police: Man involved in armed standoff is dead
Find the latest updates below.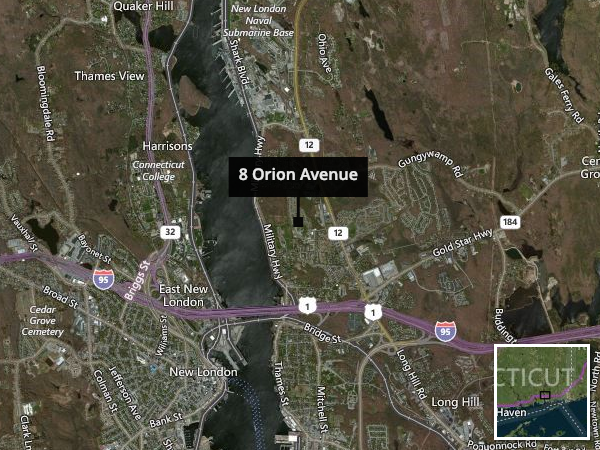 Groton — Town police assisted by other area police agencies surrounded a home at 8 Orion Ave., where a man barricaded himself with gun early Tuesday night.
As of 10:25 p.m., the man was still inside and police had just dentonated a flash bang grenade inside the house. About 30 minutes earlier Groton Town Police Chief Louis J. Fusaro said he expected police to be at the home for quite some time until the incident is resolved. Fusaro did not say if there had been any injuries or if anyone else is inside the home. 
Fusaro said that while the standoff does not pose any immediate threat to the public, police told residents of the neighborhood to stay inside their homes out of an abundance of caution. Police have blocked access to the neighborhood off Route 12 where the home is located and set up a command post at the nearby Navy Lodge.
Police responded to the home at 7:15 p.m. after Fusaro said they received a report of a disturbance. Upon arrival, residents told police they heard shots being fired from the home.
Ledyard, Stonington, Groton City, Groton Long Point, Waterford and state police are among the police departments that have responded to the scene. An ambulance is also stationed at the Navy Lodge.
Latest updates:
1:04 p.m. — Police said the man who allegedly discharged a weapon in Groton about 7 Tuesday evening died inside his home, ending a more than 17-hour-long standoff. His identity and cause of death are not being released at this time.
12:35 p.m. — State police tactical vehicles, unmarked police cruisers and most other emergency vehicles have left the scene of a more than 17-hour long standoff in Groton. Police weren't immediately able to confirm how the situation came to an end.
9:55 a.m. - Police gave few new details during a statement to the press but confirmed the wife of the man inside the home said he had discharged his firearm Tuesday evening.
Chief L.J. Fusaro said officers helped the woman and two young children escape the home and evacuated some nearby homes for safety reasons.
Trooper First Class Tanya Compagnone said the state police tactical unit attempted to contact the man overnight by cell phone, home phone and text message to no avail. But officers observed movement inside the home, she said.
Fusaro wouldn't say whether the man fired his gun at police overnight, which tools police were using to negotiate with him or whether police believe he is alive.
He said the situation doesn't pose a threat to the public.
Compagnone said the FBI and NCIS are assisting. Police also have asked Rhode Island and Massachusetts state police to respond.
The situation is active.
8:33 a.m. - Groton Town police Deputy Chief Paul Gately wouldn't confirm information from overnight scanner reports but said no town officers have been injured in the standoff. Gately said he was working with a state police public information officer to prepare a joint statement. He didn't indicate when police would issue the statement.
Police, who are staging at the Navy Lodge, have blocked off Proteus and Nereus avenues.
6:48 a.m. - Naval Submarine Base New London officials said military personnel who live near 8 Orion Ave. will be granted administrative leave until a situation involving a man barricaded inside with a gun has ended. Officials also said the Child Development Center will be closed on Wednesday.
Stories that may interest you